Cranelli's
Italian Restaurant
Italian Simplicity With a Rustic Touch
Made From Scratch
We take great pride in sourcing the best quality ingredients available using pure, simple, & local flavors.
Place Your Order Online
Can't dine in with us? Enjoy Cranelli's in the comfort of your home. Place an online order today!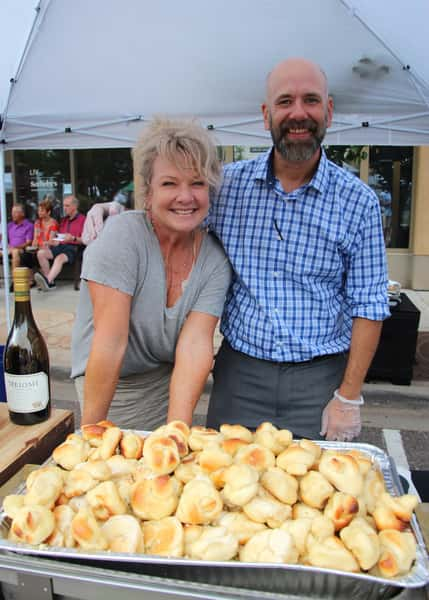 Planning an Event?
Cater with Cranelli's! Holiday Parties, Weddings, Business Events, we can handle anything that your heart desires. Our team will work with you to ensure your next event is one to remember! Contact us today!
Reservations
We are a small, cozy restaurant with limited availability; if you feel your party would like to visit with each other longer than 1.5 hours, please let us know, so we may plan accordingly. We will include our outdoor enclosed heated patio as part of our seating arrangements.
Find Us
Cranelli's
10047 Park Meadows Dr. Unit F
Lone Tree, CO 80124

Hours
Monday - Thursday:
11:00 am - 9:00 pm
Friday - Saturday:
11:00 am - 9:30 pm
Sunday:
11:00 am - 8:00 pm
Leave a Review
"The Chicken Parm was EXCELLENT! The chicken was tender and the sauce took everything to the next level. Everything tasted so fresh and had a rustic flavor that will keep me coming back."
"The gluten-free free pasta is incredible. Plus, I love the pesto. It's my favorite dish. Yummy!"
"hands down the Best appetizer! **drools** So Yummy and warm in my tummy!"
"Amazing dish and flavor! The spicy kick is perfect."
"Went there for a date night and had one of the best meals in Denver we've ever had! Service was impeccable, chicken parm was absolutely perfect and delicious. Highly recommend to any one, whether for dates, work dinners, or just treating yourself."
"Everything I have tried from Cranelli's has been outstanding. I grew up in an Italian Neighborhood in NY and after moving to Denver, it was hard for me to find Italian food that reminded me of the authentic restaurants back home. I honestly could have cried when I finally found Cranelli's. This review is supposed to be about one dish, but truly you you should try them all. And make sure to get garlic knots to start!"
"The Chicken Parm was EXCELLENT! The chicken was tender and the sauce took everything to the next level. Everything tasted so fresh and had a rustic flavor that will keep me coming back."
"The gluten-free free pasta is incredible. Plus, I love the pesto. It's my favorite dish. Yummy!"
"hands down the Best appetizer! **drools** So Yummy and warm in my tummy!"
"Amazing dish and flavor! The spicy kick is perfect."
"Went there for a date night and had one of the best meals in Denver we've ever had! Service was impeccable, chicken parm was absolutely perfect and delicious. Highly recommend to any one, whether for dates, work dinners, or just treating yourself."
"Everything I have tried from Cranelli's has been outstanding. I grew up in an Italian Neighborhood in NY and after moving to Denver, it was hard for me to find Italian food that reminded me of the authentic restaurants back home. I honestly could have cried when I finally found Cranelli's. This review is supposed to be about one dish, but truly you you should try them all. And make sure to get garlic knots to start!"
"The Chicken Parm was EXCELLENT! The chicken was tender and the sauce took everything to the next level. Everything tasted so fresh and had a rustic flavor that will keep me coming back."
Cranelli's Proudly Sponsors